The Brand Is the People; The People Are the Brand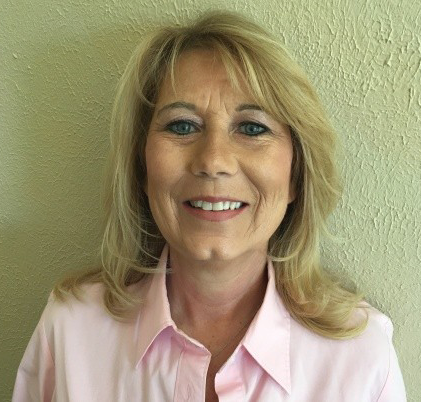 Meet Jeri Lea Beckham. Newly elected to serve on the Franchise Technology Council (FTC), Jeri began her journey as an H&R Block franchisee in July 2013. She is a multi-unit franchisee with 15 offices in Texas and Kansas.
Perhaps she was destined to become a business owner. The daughter of sole proprietor parents, Jeri is one of six children, a proud Texan, family-centered and a tough negotiator.
A Tough Negotiator
Crediting her negotiating skill to a life lesson learned from her parents, Jeri admits when buying office space for further growth and expanding community entrepreneurship opportunities, others may see her as "the young, little lady who doesn't read the fine print." 
However, she matter-of-factly admits, "I do read the fine print. People in my community have learned that I am a tough negotiator."
That commitment to details and a strategic focus on intention remains ever-present in her career from Tax Pro to Multi-Unit Franchisee.
Coming Full Circle
It all began when Jeri answered a little newspaper ad for a tax professional. After taking an ITC course, she launched a career-long relationship with H&R Block. She served as a tax pro for six years and was named Rookie of the Year in 1982. Taking time off from taxes to raise her two children, Jeri continued accounting work and preparing rapid refunds for several credit unions.
In 2013, having raised her children and grown a sole proprietor business transmitting tax returns for credit unions, Jeri decided to pursue becoming a franchisee. She researched the top three tax franchisors: Jackson Hewitt, Liberty and H&R Block. 
"During a meeting when a franchisor was trying to get me to sign, the competition told me why I should go with Block. They said, 'if you see H&R Block on a corner, you'll find us across the corner. We know Block does their due diligence.' " She signed with H&R Block, the company recognized by others in the industry for its excellence.
Managing Growth
Her first year her company wasn't recognizeable by Google, yet it grew nearly 30 percent because of the Block national brand name recognition. They grew from 500 returns to 1,900 in just one office.  
Jeri and her sister, Diana White, own 15 offices and employ nearly 90 staff members. Jeri offers these two tips for business growth:
Offer year-round small business services to keep your staff employed and engaged, and

Delegate people management to the experts.
Once they grew to eight offices, Jeri brought in an HR director. That one decision allowed Jeri to use her expertise and passion in managing the accounting side of the buisness while Diana oversees the scheduling and operations. 
Determined to Make a Difference
An active, hands-on, growth-oriented business owner, Jeri finds time for community and professional involvement. Honored to be elected to the FTC, Jeri's philosophy is: "We are going to grow with Block, and Block will grow with us."
One of the reasons she is looking forward to working on the FTC is because with her larger organization, she sees many different types of returns that smaller offices might not see. "Maybe I can have a voice for the rest of the franchisees in making changes that benefit both franchisees and corporate."
What Jeri Wants You To Know
"I want my colleagues and their staff to know that I'm here to help. If they need anything, I am here."
In addition to her servant's heart, Jeri fervently believes in the Block brand.
"I franchise with Block because I believe in their logic, in their processes and their systems." Above all else, Jeri believes in the franchisees and their staff. "The people are what make the brand. It's all of the franchisees and their staff that make our brand. The people make it possible to do what I love to do, to help my clients."
Share this post: